Proud to be Named a Top Ukrainian Development Partner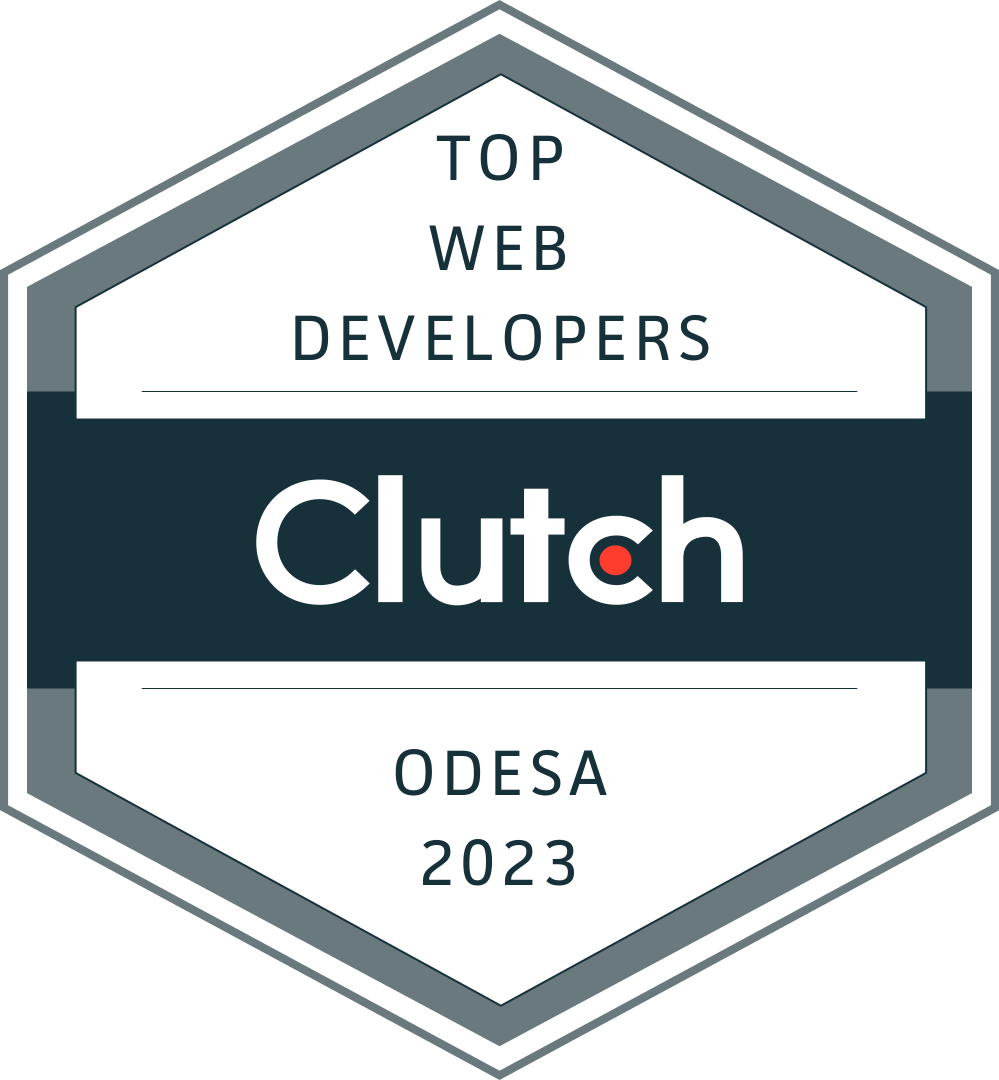 Here at UFO Engineering, we know it can be taxing on any young company to balance high impact development techniques while rebounding from a period of financial decline. That's where we can help! We're passionate about software development for startups of all shapes and sizes. We develop solutions for clients and are skilled in ReactJS, Vue.JS, and Laravel! We'll do all of the technical heavy lifting so you can focus on growing your business.
In recognition of our success and impact, we've been named among the leading development teams in Odessa, Ukraine by Clutch, a B2B market research authority. They employ a one of a kind ratings formula to compare and contrast leaders across a number of sectors.
We'd like to shout out our wonderful clients for helping us get this achievement. They took the time to get on the phone with Clutch to evaluate our services on a number of criteria. We were graded along the lines of quality, punctuality, customer service, and pricing in relation to value. We're pleased to say our clients have rated us a perfect five out of five stars in all of these categories! Take a look at our most recent review below: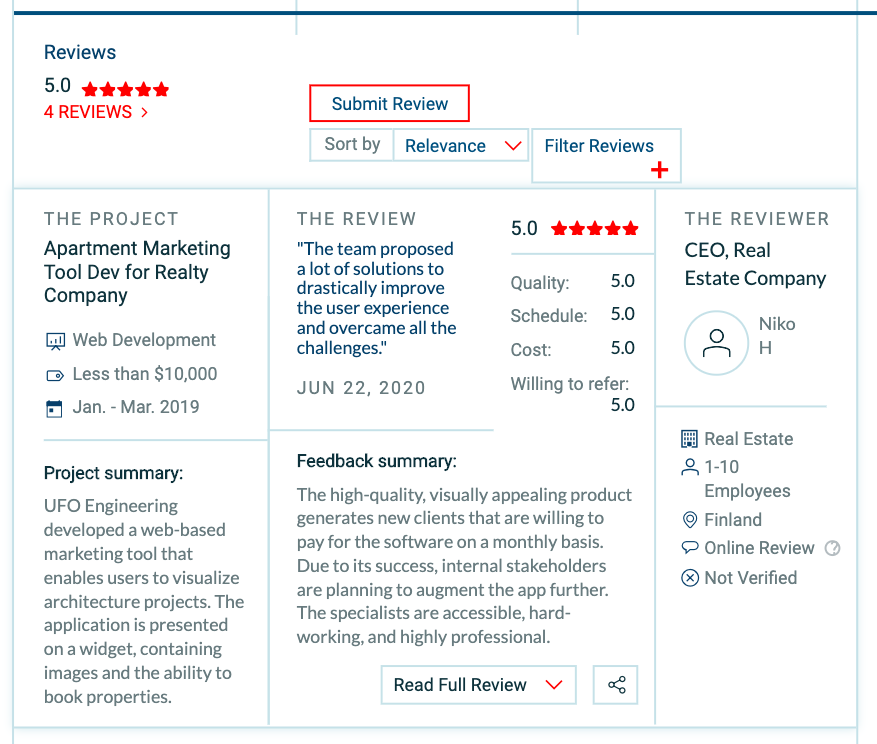 "We are working very hard every day to help our clients grow our business and it is very important for us to receive a feedback regarding our work. It's not an easiest of times right now with Covid pandemic, but we believe that there are people that we can help and the naming of a Clutch leader could help us reach those people! Thank you very much" – Yaroslav, CEO of UFO Engineering
We're thrilled to receive this recognition and look forward to helping even more clients for years to come. Drop us a line if you'd like to learn more about our award-winning process.